Omaha Beach Original is a Norman brand.
It was created in 2016 by a couple who lives and works in this beautiful French region since 20 years.
He is an executive in a communication group.
She works in the tourism sector.
Working in the tourism sector in Normandy means being in direct contact with millions of people who come to visit the landing beaches. Some people have sometimes traveled thousands of miles to see Omaha Beach, Utah, Sainte Mère Eglise. We also have great encounters with Veterans of the Second World War who want to return to the sites where they fought. It is also common to meet people who want to tread the ground on which their ancestors died in battle. On the Normandy beaches we finally meet many families who want their children to discover this page of history which is one of the most important of the Second World War.
Visiting the landing beaches is always an emotional moment.
It is like making a pilgrimage because there is contemplation and emotion.
Those who know this place can testify that there is a special atmosphere.
The founders of Omaha Beach Original, who are adopted Normans, have always been fully aware of this.
That is why their first desire was to create a brand that respects this unique place.
What does Omaha Beach Original have to offer?
To stand out, the Omaha Beach Original brand offers sober and quality products that respect history and that honour the soldiers who fought in Normandy.
The pictures on our T-Shirts are authentic.
The posters are also authentic. They date from the Second World War.
All our products are designed and printed in Normandy.
The Normandy landings were above all courageous men, battalions that fought like lions, commanders in chief who developed a plan of attack, facts of war and sentences that will remain forever etched in history.
That's what you find on the Omaha Beach Original t-shirts.
That's why an Omaha Beach Original T-shirt is the best souvenir there is.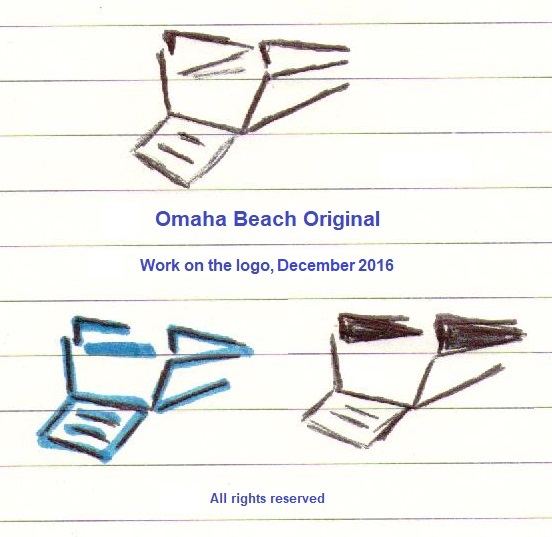 Why Original ?
Because our products are out of the ordinary.
All our t-Shirts are unique.
Omaha Beach Original is more than just a brand
Creating a trademark on the landing makes no sense if it is not accompanied by an act of gratitude.
Even today, it is important to thank the American soldiers for their bravery.
How can we not also think of all those who died on the Normandy sand so that freedom, our freedom, could live on ?
For Omaha Beach Original, thanking the soldiers of yesterday is to provide support to the soldiers of today, especially those who find themselves in difficulty.
This has been the will of the founders of this brand since the beginning.
The whole project was built around the idea of concrete help for American Veterans.
In 2017, the Mayor of Saint Laurent sur mer (Omaha Beach site) was the first to support us. Very sensitive to the charitable purpose of this action, he accepted that a stand be set up in his town, not far from the statue "the braves".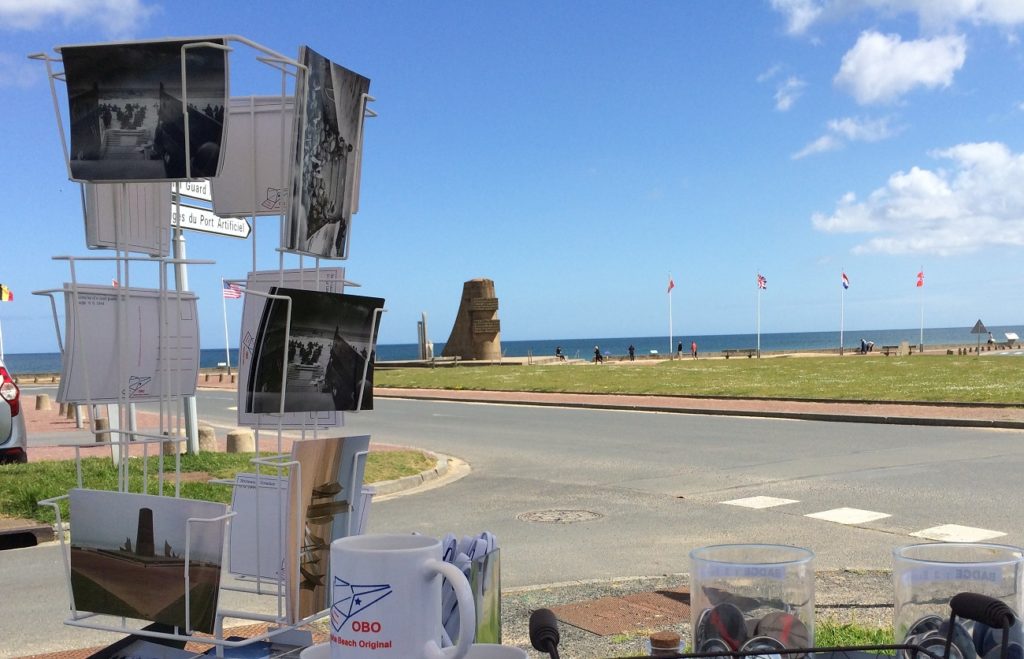 From the first year, thanks to this agreement, a small donation was made to an American veterans' association based in Boston.
And since this year, Omaha Beach Original has decided to support "Thank a Vet", a Philadelphia-based association that provides concrete help to Veterans. This time it is a true partnership since our brand is committed to donating part of its profits to this American association.
Our wish is to be able to support Veterans who need help